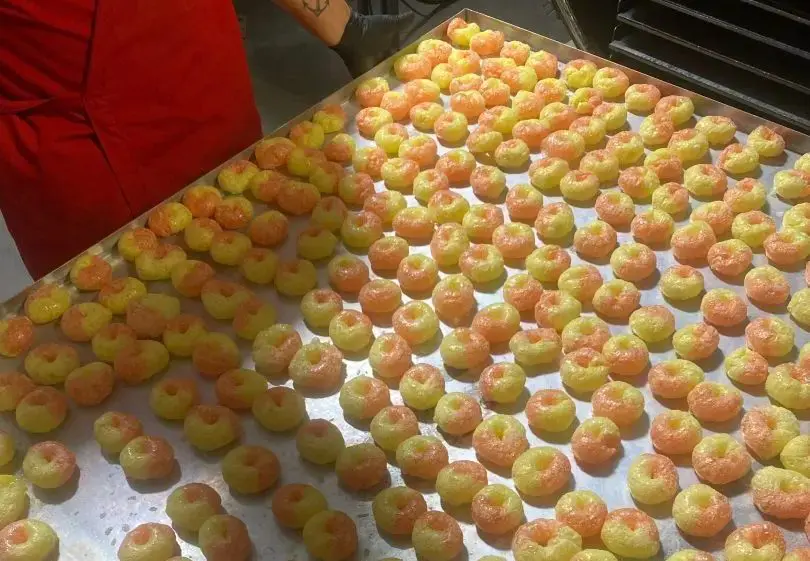 Choosing the best candy to freeze dry can be difficult, even for the most experienced candy explorers! At Space Candy, we have dozens of different types of freeze-dried candy to choose from our Sour Alien Worms to Peach Rings of Saturn. The freeze-drying process makes a flavor so out of this world that NASA wanted to have some at their Kennedy Space Center!
Our candy experts at ground control have perfected the freeze-drying process for numerous candies and we can't wait to share our secrets! Read on to learn more then grab yourself a pack (or 5) so you can see what your own could taste like!
How do I choose which candy to freeze dry?
Start with an easier question, which candy do you love?? Most candy with a high moisture content can be freeze-dried so choosing your favorites is a great way to experience the change in texture and flavor. Freeze-drying removes about 99% of the moisture from food, so if it doesn't have much to begin with then it might not be a good choice.
Some high-moisture (great for freeze-drying) candy:
Peach Rings

Starbursts

Sour Worms

Cookie Dough
Some low-moisture (not so great for freeze-drying) candy:
Need another great freeze-dried candy idea?
How about adding that futuristic candy to a vanilla cupcake batter or cookie dough before it goes in the oven? Or better yet, into a whole cake! Freeze-dried candy is the ingredient your baking has been waiting for. Grind them down so they spread evenly across your creations and get your tastebuds ready for an adventure.
So what are you waiting for? Grab some freeze-dried peach rings and sour alien worms and see if you can recreate their out-of-this-world flavor at home! 
Is your mouth watering yet?